Looking Forward To Vacation
2020 has been an intense year so far, and much of our city has been home for the past few months, Imagen has been working tirelessly with patient health & safety at the forefront of our minds. We've taken extra measures to double-down on strict health standards, and we are fortunate to be serving our patients with life-changing treatments once again.
It can't be overstated that we are so thankful for all of you and appreciate your ongoing loyalty and support throughout this unprecedented season.

Imagen Staff
While our community navigates this pandemic and a changing economy, we're focusing our minds and efforts on a healthy and prosperous future. A fun exercise to motivate and lift the spirits is vacation planning. Our entire team loves to travel, and while our usual conferences and family vacations are on hold, we got together to chat about where we'd love to go next for a siesta with loved ones. There's no question, the next trip will be sweeter than ever.
So, where would you go?
Dr. Frank wants to unwind in Cartagena
Situated on the Caribbean coast of Columbia, Cartagena boasts beautiful beaches, great food and nightlife. The juxtaposition of its historic colonial architecture and its modern city skyline makes Cartagena a unique city fit for all types of travelers.
Cartagena-area beaches:
Bocagrande
Playa Blanca
Islas del Rosario
El Laguito
Tagana Bay
Dr. Jen wants to see the beaches of Fiji
Fiji is a small country comprised of hundreds of islands in the South Pacific. This island nation is known for its beaches, wildlife and adventurous landscape. Fiji is a popular destination for honeymooners, surfers and eco-travelers because of its remote location and exotic beauty. From its vibrant coral reefs to its lush rainforest, this destination is one for the bucket list!
Popular Fijian Activities
Scuba Diving
Surfing
Snorkeling
Sunbathing
Hiking
Sailing
Ziplining
Traditional (lovo) feast and dance
Ms Stephanie wants to soak up the sun in the Bahamas
A close neighbor to the Florida, the Bahamas includes approximately 700 islands and more than 2,000 rocks and cays. These colorful islands are known for their crystal clear waters, friendly wildlife and vibrant local culture. Fun Fact: The Bahamas used to be a territory of the United Kingdom until gaining independence in 1973.
Popular Bahamian Destinations
Nassau, New Providence
Paradise Island, New Providence
Freeport, Grand Bahama
Popular Bahamian Activities
Snorkeling
Boat Charters & Fishing
Visit Historic Sites: Columbus Point, Queen's Staircase
Explore Caverns & Caves
Ms Alexandra wants to smell the flowers in Maui
Known as the Valley Isle, Hawaii's Maui Island has been voted the best island in the United States. Thousands of couples choose to get married or honeymoon on Maui for a reason…its fragrant flowers, magnificent wildlife and picture-perfect beaches are difficult to top. Its year-round warmth makes Maui a great vacation spot whenever you need a little R&R.
What To Do in Maui
Beach Walks
Whale Watching
Water Activities: Snorkeling, Paddle Boarding & Surfing.
Helicopter Tours
Hiking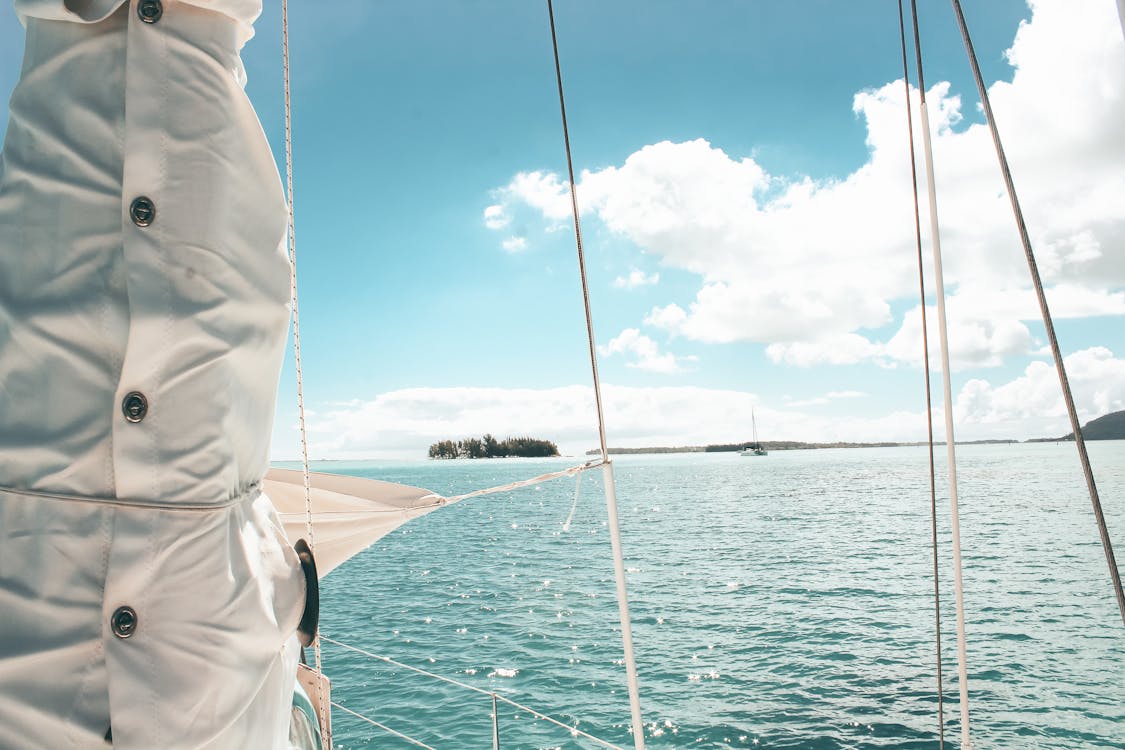 Ms Michelle wants to sail the Caribbean
Sandwiched between South America and the Gulf of Mexico, the Caribbean is heavily influenced by Spanish and French cultures, which you'll discover in its unforgettable music and cuisine. However stunning, the islands have a tumultuous history including slavery, wars, earthquakes, and hurricanes. Still, its resilient nature makes the Caribbean iconically laid back and its visitors learn to love the simpler joys of life.
Sailing is one of the best ways to Island travel. Whether you own your vessel or choose to charter, there's nothing quite like the view from a bright white boat slicing through sapphire waters. Even better, sailing opens opportunities to access areas inaccessible to tourist crowds. With so many stunning places to explore throughout the Caribbean, island hopping with a sailboat sounds like the trip of a lifetime.
Caribbean Sailing Destinations
Antigua & Barbuda
Dominica
Puerto Rico
Saint Vincent & the Grenadines
Saint Lucia
Anguilla
Turks & Caicos
Cayman Islands
Saint Martin
U.S. Virgin Islands
---
Prepping for Vacation
It's never too early to prepare for your next trip, and if your ideal vacation looks anything like ours, sunshine and swimsuits are in your future. YAY! Imagen offers top-rated skincare products, including the essential SPF, and a variety of rejuvenation treatments to prep your skin for all the selfies you'll be taking.
Skin Prep
If you're not quite bikini ready, consider scheduling your body sculpting treatment now so you can rest and recover in time to bare your tummy and thighs with confidence. Whether your goal is to be rid of cellulite for good or finally achieve the defined six-pack you've always wanted, you'll find life-changing and exclusive treatments only available at Imagen in Omaha.
Body Prep
Call/Text 402-509-8473 to begin your virtual consultation.